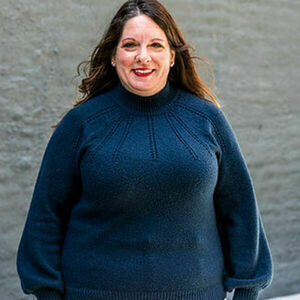 Anne Candido
Special guest
Anne grew up at P&G - but don't let that fool you - her path was anything but traditional.
She spent her first decade in R&D and Product Development and her second in Brand Marketing and Communications, Through this, Anne learned (sometimes the hard way) the imperative role brand building plays to cultivate successful individuals and businesses.
Until the world is run by robots, there will always be a person on the other side of the sale. Which means a brand's ability to transform life in order to create an authentic relationship that they alone own will continue to be paramount for growth.
That's Brand-Love. Her mission is to help ALL businesses and the individuals within them realize their Brand-Love potential. Because it doesn't matter the size of your business, how long you have been around, the number of people you have or the amount of money you make, forming Brand-Love connections is possible and should be a focus at EVERY STEP on the business journey.
It is how commodities become brands and brands become franchises. Ready to make some love?
Anne Candido has been a guest on 1 episode.
October 1st, 2021 | 40 mins 30 secs

Today on Podcasting Stories, we're talking with Anne Candido, Co-Founder of Forthright People, a firm that specializes in on-demand branding and marketing based out of Cincinnati, Ohio.

In this episode, we learn more about the Forthright People and the serendipitous way Anne met her co-founder, April, and started their weekly podcast "Marketing Smarts" in 2020. We talk about the lessons Anne has learned from having a podcast and what she would do differently if she had to do it all over.

If you've ever considered your own podcast, this episode has a lot of great tips, insights, and lessons from someone who has released nearly 50 episodes of a successful show.