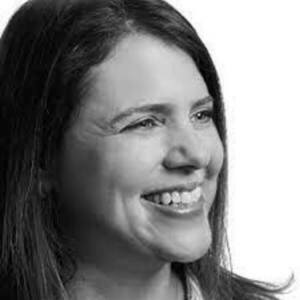 Bethany Andell
Special guest
Before there was a Facebook, MySpace, or even desktop computers, there was Bethany Andell, the original social networking conduit. The phrase "never met a stranger" was even coined by Bethany – and she receives monthly royalties on its use. The game "Six Degrees of Kevin Bacon" is no longer relevant because it has been trumped by the easier "Two Degrees of Bethany Andell." Go ahead, try it, she knows everyone. A card-carrying member of Extroverts Anonymous, Bethany works to forge powerful connections – connecting people to people and connecting companies with the fresh ideas that make their brands powerful and purposeful.
As President of Savage, Bethany is responsible for keeping the company focused on its core purpose, promoting the firm's culture, developing the team, and building and maintaining relationships with clients.
Bethany is an alumna of The University of Arizona and received her MBA from Rice University. She serves as Past-President of the National Investor Relations Institute (NIRI)-Houston, on the advisory board of Iberia Bank, on the Alumni Board of Rice's Jones Graduate School of Business and as Board Secretary of AVDA – Aid To Victims of Domestic Abuse.
Along with Savage Brands Chief Purpose Architect Jackie Dryden, Bethany wrote the book Get Your Head Out of Your Bottom Line and Build Your Brand on Purpose. She has been featured on podcasts and is a sought-after public speaker. She is a passionate promoter of the Conscious Capitalism movement, an active Vistage member, a Sandler convert and an EOS disciple.
Bethany Andell has been a guest on 1 episode.
July 30th, 2021 | 50 mins 6 secs

Today on Podcasting Stories we're talking with Bethany Andell from Savage Brands, right here in Houston, Texas.

Bethany has a long history in branding and marketing, and we had a great conversation about the unique way they approach helping clients align their values with their messages, communications, and actions.