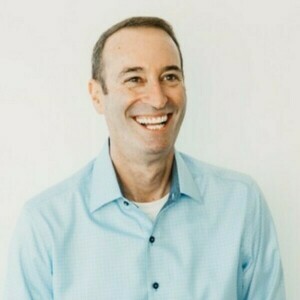 Chris Andersen
Special guest
CEO - Be Destined
Born to a family of entrepreneurs, Chris was inspired to spend the last 35 years building businesses.
As an owner himself, he understands the heart and soul owners invest into their businesses and the significance of their legacy. Chris connects with each owner's story and uses his experience to communicate the unique value of their journey.
Chris built and sold multiple businesses which led him to found Atlas Capital Strategies, Inc., a boutique investment bank. At Atlas he used his experiences to make the sale of a business easier and more enjoyable for the owners. After working with dozens of owners Chris recognized an opportunity to improve the health and sustainability of businesses prior to a transition and joined forces with Adrian to found Destined.
Working with entrepreneurs gets Chris out of bed in the morning, he is energized by watching them learn, grow, and achieve their legacy. He is an active member in the San Francisco business community where he serves on many boards and advisory panels. A dedicated Giants fan, Chris is often rooting the team on or enjoying adventurous travel with his family.
Chris Andersen has been a guest on 1 episode.
September 24th, 2021 | 48 mins 26 secs

Today on Podcasting Stories, we're talking with Chris Anderson of Be Destined, an M&A advisory and strategic consulting firm based in San Francisco that Chris founded more than a decade ago.

Be Destined is different from a typical M&A firm because they view themselves more as a guide, helping business owners achieve their destiny through selling, transferring, or growing the business.

In this episode, we learn more about the firm and some great client case-studies that really highlight their unique approach. Chris is interested in how a podcast could amplify the message and brand of the firm, and we had a great conversation brainstorming some different ways in which a podcast would be beneficial to the firm and the people they can best help.

If you have ever considered having your own podcast, this episode has a lot of great ideas on ways a podcast can make the most of your message.