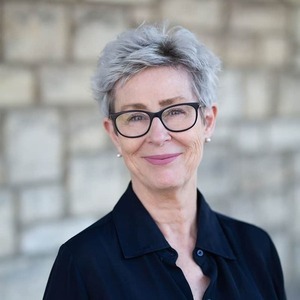 Colleen McKenna
Special guest
CEO/Founder
Everyone needs to advance their business and career initiatives.
Since 2011, my team and I have coached and trained clients to maximize digital strategies and gain digital proficiency. LinkedIn is where we begin.
Our It's Business, Not Social™ method guides clients looking to attract clients and talent and further their employee's digital effectiveness and skill set.
My team and I believe in creating new services and offerings that fit the world we live in with a nod to what can be, not what was.
I surround myself with the expertise, wisdom, and joy of leaders worldwide who generously encourage and inspire my thinking. I also rely on our team of talented and highly-skilled specialists to serve our clients well.
In a career that spans 25+ years, I've focused on developing revenue, launching new business units and projects, managing client and partner relationships, and serving on leadership teams. In each role, I sought to lead with intention, purpose, and a curious spirit.
As an entrepreneur, mother, friend, partner, I lead with grit, purpose, and optimism from my strengths as a creator, people maximizer, learner, and activator. I believe in people and their potential.
If you are committed to advancing how you and your company show up online or are an individual in a job or career transition, I invite you to learn more about us and connect with us through LinkedIn or our website.
Colleen McKenna has been a guest on 1 episode.
September 10th, 2021 | 43 mins 43 secs

Today on Podcasting Stories, we're talking with Colleen McKenna of Intero Advisory from Baltimore, a firm who specialize in helping companies unlock the power of LinkedIn.

In this episode, we learn more about Intero, and how Colleen stumbled into this business 11 years ago while launching another consulting service. Colleen also has a podcast she started in 2019 with nearly 50 episodes released, so we talked about why she launched the podcast, lessons she learned along the way, and things she'd do differently if she started today.

If you have ever considered having your own podcast, this episode has a lot of great ideas, lessons and tips for launching and maintaining a successful podcast, and even if you're not ready for your own podcast, Colleen's deep insight into unlocking the power of LinkedIn will be useful to every entrepreneur.