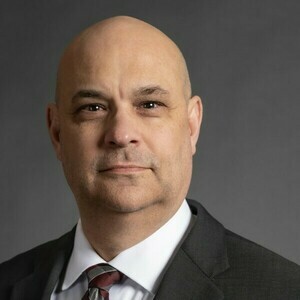 Jeff Pawlow
Special guest
Founder - The Growth Partnership
As the Founder and Managing Shareholder of The Growth Partnership, Jeff leads a dynamic team of professionals who are dedicated to helping their clients succeed as business owners. Focused exclusively on public accounting firms, Jeff is best known for his work in two areas: helping firms design and successfully implement robust go-to-market positioning strategies, and developing the future leaders of the profession. He has repeatedly been named as one of the profession's "Top 100 Most Influential People" by Accounting Today. Currently, the client "footprint" of The Growth Partnership consists of 452 accounting firms in the United States – including 56 of the Accounting Today "Top 100" firms"; 39 associations / state societies; and 13 international firms.
A recognized face at most accounting conferences and conventions, Jeff is a frequent keynote speaker and workshop presenter. His presentations consistently receive outstanding reviews from audiences, and are famous for having substantive tools and resources included as part of his materials.
In 2010, Jeff founded iShade.com. Under his leadership, the tech startup attracted an initial round of venture capital, achieved a successful launch and quickly lived up to it's moniker as "The Accounting Profession Online". Jeff and his other founding partners sold their controlling interests in the portal in 2012 –achieving a $3.3M valuation. Jeff currently resides in suburban St. Louis with his wife Cindy and their four children. In his free time Jeff enjoys escaping to his family retreat in remote McCloud, CA, and serving as the "voice" of the St. Louis University High School and Affton Americans hockey teams.
Jeff Pawlow has been a guest on 1 episode.
October 22nd, 2021 | 54 mins 17 secs

Today on Podcasting Stories, we're talking with Jeff Pawlow, the President of Engineered Tax Services, the nation's premier tax credit and incentive firm who marries the science of engineering with the principles of tax & accounting.

Jeff was recently promoted to President as a result of his firm, The Growth Partnership, merging with Engineered Tax Services, and in this episode, we learn about the history of both firms and the potential synergies that led to the merger.

Like many of our guests, Jeff is intrigued about the ways a podcast can amplify the message of the combined firm, but he's also thinking about using the podcast as a way to showcase key strategic partnerships.

If you've ever considered having your own podcast, this episode has a lot of great ideas on ways a podcast can be beneficial to you, your partners, and your potential clients.