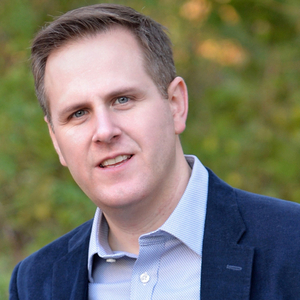 Rob Ristagno
Special guest
Chief Executive Officer, Sterling Woods
Founder and CEO Rob Ristagno previously served as a senior executive at several private equity-owned businesses, including as COO of America's Test Kitchen. He began his career at McKinsey & Company and has held roles in a variety of major organizations, including Visa, Pepsi, and Comcast.
Rob's focus has always been on embracing digital technology and data science to spur strategic growth. At the Sterling Woods Group, he and the team are passionate about helping clients grow sales organically by applying data science.
The author of A Member is Worth a Thousand Visitors and a regular keynote speaker at conferences around the world, Rob has been featured on ABC, NBC, CBS, Fox and Digiday. He holds degrees from the Harvard Business School and Dartmouth College and has taught at both Harvard and Boston College.
Rob lives in West Hartford, CT, with his wife, Kate, their daughters, Leni and Mila, and the family black lab, Royce.
Rob Ristagno has been a guest on 1 episode.
October 8th, 2021 | 37 mins 22 secs

Today on Podcasting Stories, we're talking with Rob Ristagno, CEO of Sterling Woods.

Founded more than six years ago, the company may seem like a consulting firm; but it is more accurately described as a data-enabled strategic partner whose clients often enjoy double or even triple-digit percentage growth rates. Rob shared a couple of client success stories that were really fascinating about how strategic client segmentation can result in significant revenue growth.

He started a podcast in 2020 called CEO Campfire Chat, that's an outgrowth of round table zoom calls he's had with his clients for some time. What is unique about the podcast is that he interviews a CEO guest but with a virtual studio audience of other CEOs. The audience makes comments and asks questions during the show, in a way that creates a fascinating dynamic.

So, if you've ever considered having your own podcast or are looking for ways to improve your current podcast, this episode has a lot of great ideas for you.