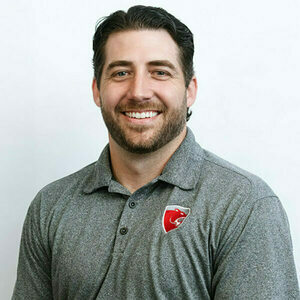 Tim Zacharias
Special guest
President - Cougar USA
Tim is the President of Cougar USA and works with our Leadership Team to oversee all business aspects and teach our technical training classes. In April of 2020, he launched the Building Value Podcast to highlight the people behind the scenes that make buildings work so we can enjoy our daily lives.
Tim has been with Cougar since 2007, starting in accounting and project management, learning all areas of the business with hands-on experience, then joined the Leadership Team in 2017 as the Chief Operating Officer. He earned his B.B.A. in Finance from Texas A&M. He is a member of ASPE, ASHRAE, ACOE, and CTG Leader's Forum. He also serves on the boards of the Wilchester Men's Group and SBMSA Soccer Organization.
He is passionate about playing and coaching sports with his older sons Mikey and Joey, and he recently celebrated ten years with his beautiful wife, Ashley. He loves to compete, whether it be when playing soccer (HFA), flag football (WMC Pecan Bowl), softball (WMC Spring Classic), or defending his title of first place in the neighborhood Christmas lights contest!
Tim Zacharias has been a guest on 1 episode.
January 14th, 2022 | 49 mins 9 secs

Today on Podcasting Stories, we're talking with Tim Zacharias, President of Cougar USA, a high-performance water control company for commercial buildings right here in Houston.

Tim is also the host of the Building Value podcast, so we talked about how the show supports their business niche, the impact the show has had on their business, and his insights from being a podcaster.

It was an especially interesting conversation as their approach focuses more on video and social media, whereas our approach focuses more on audio and email, so there's some great contrast and discussions based on the two perspectives.

If you've ever considered having your own podcast or you already have a podcast, there's a lot of great lessons from this interview with Tim.