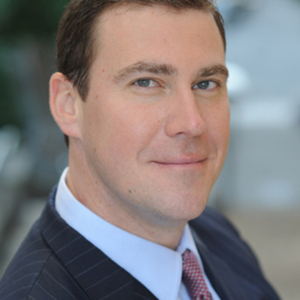 Bob Kulhan
Special guest
CEO, Senior Faculty & Founder - Business Improv
Bob Kulhan is an Adjunct Professor of Business Administration for The Fuqua School of Business, Duke University as well as an Adjunct Professor of Business for Columbia Business School, Columbia University. He also is the Founder & CEO of Business Improv® – a 21 year-old consultancy that links improv to business through the behavioral sciences and real-world application. Based out of Chicago, LA & New York City, BI is a world-class leader in developing experiential On-Site, Virtual Instructor-Lead Training (VILT) & Digital asynchronous learning programs for businesses. For 26 years Bob has performed and taught improvisation internationally. His teaching and performing credits include Chicago's famed Second City (mainstage (understudy), core faculty & master artist), Improv Olympic (resident company/faculty), Baby Wants Candy, Columbia College, London TheaterSports, The Banff Centre, The Australian Graduate School of Management, and Koç University in Istanbul, Turkey.
In a unique collaboration with global leaders in Behavioral Decision Making, Bob co-introduced improvisation into the highly respected MBA curriculum of the Fuqua School of Business in 2000. It has run every year since, and it has consistently ranked among Duke University's highest rated MBA electives. His consulting work in leadership and managerial improvisation includes emphases on team skills, fostering a collaborative corporate culture, whole body listening, busting blocks to creativity, conflict management, dyadic relationships, creative and adaptive problem solving, leadership, influence, and creating agile cultures. Since 1998, his customized Business Improvisations programs have served a large international roster of top firms such as GOOGLE, PepsiCo, American Express, Capital One, Ford Motor Company, Cushman & Wakefield, SAS, Mazda, Glaxo Smith Kline, Takeda, Amgen, PwC, Hilton Hotels Worldwide, Starwood Hotels & Resorts Worldwide, Jumeirah Emirates Towers in Dubai, Neutrogena, Progressive, Colgate-Palmolive, Raytheon, WebMD, Procter & Gamble R&D University, the US Department of Defense, and the US Naval Academy, to name a few.
For the last 3 years, Kulhan has pioneered experiential learning in the virtual space. Since 2017, Business Improv has been developing high-energy, experiential, Virtual Instructor-Led Training (VILT) programs. (Collaboration, Creativity, Virtual Teams, Virtual Leadership, Virtual Presentations, Agility, Adaptive Problem Solving, Creating Team Chemistry, Virtual Sales, Engagement, Resilience, Building Morale, etc) We've used our 20+ years of experience leading successful on-site programs and partnered with many of our blue-chip, legacy clients to pilot and prototype our virtual offerings. In addition, BI launched our Digital Online Asynchronous Course – Improvisational Communication – on March 12, 2020. This asynchronous learning program focuses on how to use Business Improv techniques for personal and professional development in communication, collaboration, creativity and creating culture. It is a first-of-its-kind course designed using research backed by science and more than two decades of experience.
Bob has had the fortune of performing improvisation and facilitating Business Improv® workshops in the United States, England, Scotland, Germany, Netherlands, Singapore, Australia, Morocco, Turkey, Dubai, Mumbai, and Banff, Canada, where he participated as a Faculty Member and Master Artist in both the Creativity Forum on Creative Leadership, and the Thought Leadership Forum on Ethical Governance and Creating a Climate of Corporate Integrity (whew!).
Bob is the author of 'GETTING TO YES AND', by Stanford University Press, January 2017. Please take a look at Bob's book for additional Business Improv material.
In addition to all things improv, Bob is passionate about cooking, SCUBA diving, Brazilian Jju-Jitsu (blue belt), the Chicago Cubs, and his wife and two children.
Bob Kulhan has been a guest on 1 episode.
October 29th, 2021 | 47 mins 4 secs

Today on Podcasting Stories, we're talking with Bob Kulhan, founder and CEO of Business Improv, a corporate training and development firm that helps cultivate leadership and communication skills through team building games and improv.

Bob founded the business more than two decades ago, inspired by his career as an improvisation performer. They provide a high-end, up-on-your-feet opportunity to experience improv and improve leadership, team-building, and innovation, and he shares a great example of a dysfunctional leadership team that was transformed by the process in less than a year.

He's also intrigued by how a podcast could serve as a storytelling platform for his business and allow him to further his creativity in collaboration with his guests.

Bob is a really interesting guy who's been able to combine his vocation with his avocation. If you have ever considered having your own podcast, this episode has a lot of great ideas for starting your podcast.