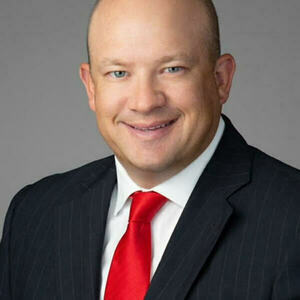 Chris Kolkhorst
Special guest
Chris is a South Region Managing Director at Higginbotham, one of the nation's 100 largest independent brokers, serving the insurance needs of thousands of individuals and businesses across Texas and beyond.
Chris Kolkhorst has been a guest on 2 episodes.
February 4th, 2022 | 33 mins 11 secs

Today on Podcasting Stories, we're talking with Chris Kolkhorst.

Chris, you may remember, was a guest on the show back in episode 008 when he was thinking about starting a podcast, and at the time, we talked about his background and what he hoped to achieve from starting a show. Well, he ended up launching a podcast with our help, and now, 6 months later, we check back in to see how his podcast 'The Gritmen Show' is going.

We had a great conversation about why he launched the podcast, what he really enjoys about having a podcast, and of course, the lessons learned and what he'd do differently.

If you've ever considered having your own podcast, this is a great episode to get a perspective of somebody who had the same thought and who went on to execute that idea.

June 11th, 2021 | 45 mins 55 secs

Chris Kolkhorst is a serial entrepreneur who started his first business in high school. He's since successfully built and exited several more and continues to identify new business opportunities.

He's interested in having two different podcasts, one for his current insurance business and another for his passion project called, The Gritman Club.

We used the Podcast Scorecard to look for opportunities, and he scored 80 out of 96, a pretty high score and an indication that he's a great fit for a podcast. We drilled deeper into some of the scorecard questions and explored some different ways he can make the most of a podcast.