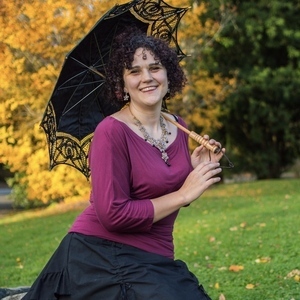 Eryn Anitavi
Special guest
Owner, founder, entrepreneur - Choose Sapphire
With 20 years of business experience, my priority is to provide effortless solutions for all your professional pains by truly listening to your goals, your company's vision, and what is preventing optimal success. I value relationships first and it's my commitment to you that defines my work ethic, my determination, and the cheerful disposition that makes communication a breeze.
The entrepreneurial mindset (innovation, impact, and global awareness) is deeply rooted in my heart and with a penchant for taking care of my clients and putting other people first, freelance EA work (general admin, calendaring, email/task management, document creation) is a niche that will keep growing as the global economy continues to move digital.
Eryn Anitavi has been a guest on 1 episode.
August 13th, 2021 | 46 mins 29 secs

Today on Podcasting Stories, we're talking with Eryn Anitavi of Sapphire Partners in Seattle, a firm that specializes in on-demand, Chiefs of Staff, which could be thought of as very high-level Executive Assistants.

We start the conversation by learning more about her firm and how Eryn stumbled into this business before talking more about how a podcast could amplify the message and brand of her firm.

We also dive deep into her Podcast Scorecard and look at a number of ways in which a podcast could be beneficial to the firm and how to think about that as an investment.

If you've ever considered your own podcast, this episode has a lot of great ideas, and Eryn's passion and sense of purpose in her business is an inspiration to any entrepreneur.